BBC One presents a revival of the popular sporting entertainment show Superstars for a one-off spectacular Olympic special on Saturday, December 29, at 6.45pm.
Due to form part of BBC One's Christmas schedule, Superstars 2012 sees 16 of Great Britain's London 2012 Olympic heroes, including 10 gold medallists, competing against their Team GB team-mates in a dramatic and thrilling competition, as they vie to be crowned the two best all-round Superstars.
Gabby Logan, one of the faces of the BBC's London 2012 Olympics coverage, will present revived programme, where she will be joined for the 90-minute special by former Olympians Denise Lewis and Iwan Thomas, who as pundits will provide their own unique spin on the action.
The 16 GB athletes' versatility and determination will be pushed to the limit as they participate in eight different disciplines, starting on the track in the 100 metres and 800 metres, on the field in the javelin, take to the pool in a 50 metre swim and test their archery skills.
Each contestant will tackle a kayak race and use their cycling skills in a hill climb.
Their efforts will culminate in a grand finale featuring the classic Superstars event – the gym tests.
Superstars 2012 will be shot in front of an eager crowd at the University of Bath, which boasts state of the art sporting facilities.
The grand finale will see the competitors battle in the historic setting of the city's Assembly Rooms.
.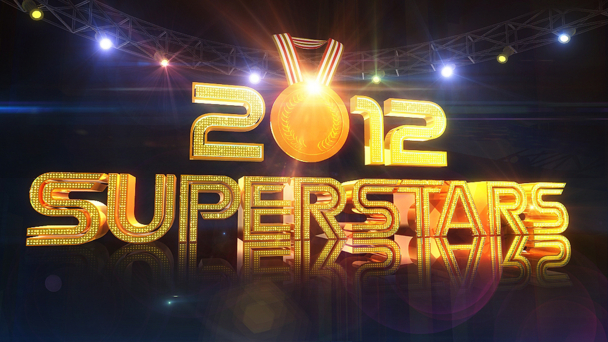 Superstars 2012 contestants:
Alistair Brownlee, Olympic gold winner, Triathlon
Jonathan Brownlee, Olympic bronze winner, Triathlon
Mo Farah, Olympic double gold champion for 5,000 and 10,000 metres
Robbie Grabarz, Olympic bronze medal winner, High Jump
Michael Jamieson, Olympic silver medallist in 200 metres breast stroke
Anthony Joshua, Olympic gold winner, Boxing (Super Heavy weight)
Andrew Triggs Hodge, Olympic gold winner, Rowing (Coxless Four)
Peter Wilson, Olympic gold winner, Shooting (Double Trap)
Nicola Adams, Olympic gold medal winner, Boxing
Lizzie Armitstead, Olympic silver medal winner, Cycling (Road Race)
Laura Bechtolsheimer, Olympic gold and bronze medal winner, Dressage
Gemma Gibbons, Olympic silver medallist, Judo
Helen Glover, Olympic gold medal winner, women's coxless pair
Katherine Grainger, Olympic gold winner, Double Sculls
Jade Jones, Olympic gold winner, Taekwondo
Christine Ohuruogu, Olympic silver medal winner, 400 metres
.
In addition, London 2012 bronze medallist, swimmer Rebecca Adlington, will also act as a mentor to all the athletes in the swimming event. She'll be providing useful tips and guidance on technique, as well as of course encouragement to her Team GB teammates.
Presenter Gabby Logan said: "I am thrilled to be hosting this special edition of Superstars; we have an incredible line-up of Olympic heroes.
"What an opportunity for them to compete against each other across a range of diverse physical challenges.
"My dad was on Superstars back in the late 70s and as a kid it was one of my favourite shows."
Mark Linsey, BBC controller of Entertainment Commissioning, said: "As a great fan of the original series I am thrilled to commission this one-off for Christmas.
"It will be a real treat especially as it will star an unbelievable line-up of medal winning athletes from London 2012."
Rick Thomas, Superstars Executive Producer at IMG, said: "IMG are really excited to be reviving Superstars for the BBC.
"It's an iconic show and we believe that with our stellar list of Olympic medallists it promises to be the most competitive and thrilling Superstars ever. 
"The chance to rekindle the memories of the summer and find out who is the greatest all round sporting Superstar is a mouth-watering prospect."
Superstars was first broadcast in the UK on BBC One during the 1970s and 80s and was based on a US format.
Hosted by David Vine, the hugely popular series ran from 1974 to 1986, and attracted some of the greatest elite athletes of the time to compete across several sporting disciplines in front of millions of viewers.
David Hemery won the first UK title, beating a field that included Bobby Moore, Joe Bugner and Tony Jacklin.
The series was revived by the BBC in 2003, with Johnny Vaughan and Suzi Perry hosting two series before it was axed.
It was brought back to our screens again by Channel 5 in 2008, where retired Olympians competed in a series fronted by Jim Rosenthal and Sharron Davies.
.